McDonald's Family Club
The brand new McDonald's Family Club brings you bigger privilege and exclusive offers.​
2022 Membership Recruitment ​
All quotas are limited on a first-come-first served basis (Full).
(Membership fee $58)​
Coupon will be sent through McDonald's app in particular period​
Availability of gift items
Gift items vary in different periods, available while stocks last.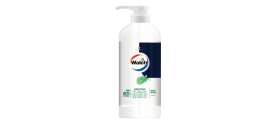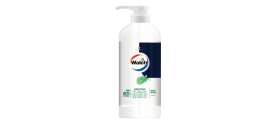 Walch Body Wash Fresh (580ml)​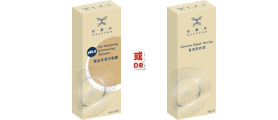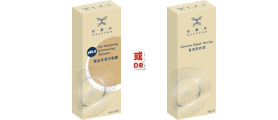 (Left) Hair Blackening & Volumnizing Shampoo (60ml)​ or (Right) Intensive Repair Hair Spa (30g)​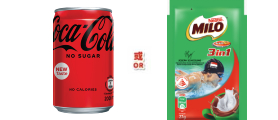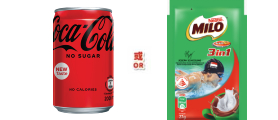 (Left) Coca-Cola No Sugar ® Mini Can​ or (Right) NESTLE® MILO® Malt Drink 3in1 (27g)​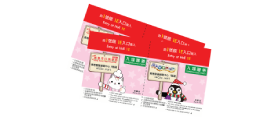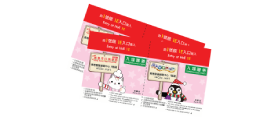 The 19th Hong Kong Food Festival & Hong Kong Mega Showcase complimentary tickets (2 pcs)​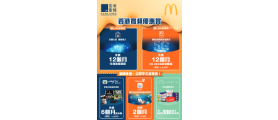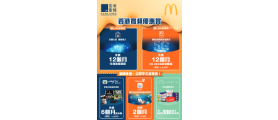 Hong Kong Broadband Special offer​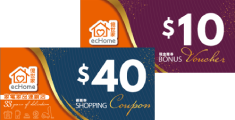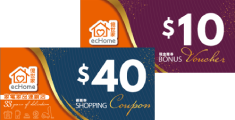 ecHome bonus voucher and shopping coupons
And Any 1 (random)
Availability of products may vary at different restaurants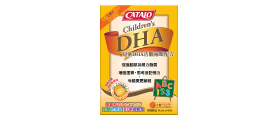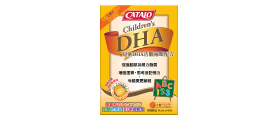 CATALO Children's DHA Formula 60 Chewable Softgels​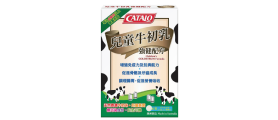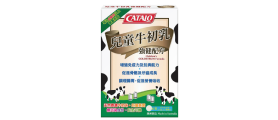 CATALO Children's Colostrum Powder 6s (Trial Pack)​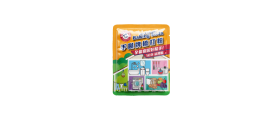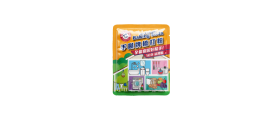 Arm and Hammer Sachet pack (50g)​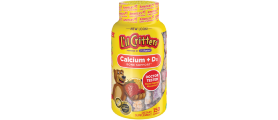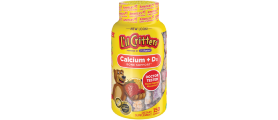 LIL CRITTERS CALCIUM+D3 (150S)​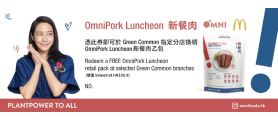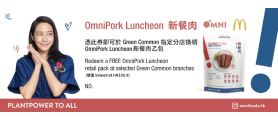 OmniPork Luncheon Voucher (1 pc)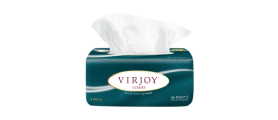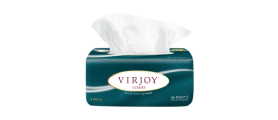 VIRJOY LUXURY 3-Ply Softpack Facial Tissues​
Digital Membership's Monthly membership privileges will be sent through McDonald's App after 7 – 10 working days upon registration​.​
McDonald's Family Club digital members and physical members with valid membership card can enjoy below offers at designated McDonald's® Restaurants:​​
With any purchase of Extra Value Breakfast or Happy Meal® (not including Morning Value Picks) before 11a.m. or with any purchase over HK$28 (not including gift certificates and plastic shopping bag charge (if applicable)) after 11a.m. to enjoy Monthly Member's Recomendation.​​
Present valid digital membership or membership card of McDonald's Family Club at designated McDonald's® restaurants for McDonald's® Party service to enjoy 5 Sundaes (new flavor not included) for free.​

Privacy Policy (Collection and Use of Personal Data) of McDonald's Hong Kong
At McDonald's, we strive to do everything we can to respect the trust our customers have in our brand and our commitment to protect your privacy is no exception. This policy relates specifically to the collection, use, release, retention and security (collectively "Process" or "Processing") of the name, contact number, postal and e-mail address and likeness in any photographs or other images captured at events and activities organized by us (collectively "Personal Data") of the applicant applying to be a member of the McDonald's Fun Club® (the "Club"). Such Processing of Personal Data will be carried out for the purpose of handling this application, administering, operating, maintaining and managing your membership and producing publicity material including posting on the website of McDonald's and McDonald's Family Magazine. Please be advised that it is voluntary for you to supply to us your Personal Data. Without such Personal Data, however, we will not be able to process your application and approve your membership of the Club. By signing and returning the application, you are deemed to have consented to the Processing of your Personal Data by McDonald's in accordance with this notice.
We would also like to send you information about the products and services of the Club and McDonald's but we cannot do so without your consent. If you would like to receive marketing and promotional materials from us, you can tick the check box in the application form to give us your consent to use your name, email address and telephone number via SMS or otherwise to send you information about our food and beverages and related products, catering and delivery services, and events, games and other activities organized by McDonald's or the Club. With your permission, we will also, on occasion, send marketing materials on behalf of our business partners on their products or services such as offers in the areas of entertainment and recreation, food and beverages, electronics, sporting goods, beauty and health, leisure, travel, finance, insurance, retail and consumption, lifestyle and home products etc. which may be of interest to you. We may not do so unless you indicate on the application form your consent to receive marketing materials from these McDonald's business partners. If you elect to receive such marketing materials, McDonald's will not share your Personal Data with such partners but will rather communicate with you on behalf of such partners. If you no longer wish to receive direct marketing or promotional information about us, the Club or our business partners, please contact us at the address and telephone number stated on this notice at any time.
McDonald's may share your Personal Data within the McDonald's Family. The McDonald's Family includes McDonald's Corporation, its franchisees, subsidiaries and affiliates. McDonald's may engage companies outside the McDonald's Family to perform a variety of functions, such as fulfilling orders, assisting with promotions and market surveys, providing technical services for our web sites and applications software, etc. These companies may be provided with access to Personal Data collected by McDonald's to perform only such functions and not for any other purpose. McDonald's may share or need to transfer Personal Data to entities of the McDonald's Family or companies engaged by McDonald's to perform the functions described above, which are located in countries or jurisdictions outside of Hong Kong. The laws governing data protection in these countries or jurisdictions may differ from the laws in Hong Kong. McDonald's will comply with the laws of Hong Kong on data protection to ensure that similar and/or comparable standards for data protection under these laws are maintained by the overseas entities of the McDonald's Family and overseas companies which are recipient of your Personal Data. By your voluntary submission of Personal Data to us, you are consenting to the disclosure, transfer and use of your Personal Data outside of Hong Kong for the purpose described in this policy. McDonald's does not sell, transfer or disclose Personal Data to third parties outside the McDonald's Family save as mentioned above. McDonald's reserves the right to use or disclose any information as needed to satisfy any law, regulation or legal request, to fulfil your requests, or to cooperate in any law enforcement investigation or investigation on a matter of public safety.
We are committed to protecting and safeguarding your privacy. We also use appropriate administrative, technical and/or physical safeguards to protect the confidentiality and security of Personal Data and prevent unauthorized or accidental access to or use of your Personal Data by third parties. We take reasonable steps to limit access to and use of your Personal Data to those employees or other individuals who have a legitimate need for the data in the performance of their job responsibilities.
All Personal Data will only be retained by us for the duration of your membership with the Club and up to 2 years thereafter (save and except those published in publicity material or used with your authorization) or is permitted by law.
You are in control of all Personal Data you provide to us. If at any time, you would like to review, correct or change the Personal Data we have on you, or to change your preferences for contacts from us or on behalf of our business partners, please contact us at:Attention: Communications DepartmentMcDonald's Hong Kong
36/F., Dorset House,
Taikoo Place, 979 King's Road,
Quarry Bay,
Hong KongTelephone number : 2880 7300
The English version of this policy shall prevail in case of any discrepancies between the English and Chinese versions.
If you would like to have further information about McDonald's privacy policy on collection and use of personal data, please visit www.mcdonalds.com.hk.

McDonald's Family Club Digital Membership Terms and Conditions
Membership quota are limited and available on a first-come-first-served basis.
McDonald's Family club member must use the e-coupon from McDonald's mobile application to enjoy membership benefits.
Membership card, fee and privileges, including Monthly Members' Recommendation, are non-transferable and cannot be used in conjunction with any other discounts, promotional or special offers.
Each McDonald's app user can apply for 1 digital membership & 2 additional physical membership* of McDonald's Family club.
*Physical membership will receive a welcome gift, membership card and membership discount booklet after paying additional membership fee.
This membership is non-refundable. Neither the membership card nor any of the vouchers, offers, gifts, privileges issued or provided in association with the membership card can be redeemed, refunded or exchanged for cash (unless especially stated otherwise).
Membership is valid until December 31, 2022. Membership fee is HK$58.
Membership benefits or offer can only be used at McDonald's restaurants in Hong Kong (except Ocean Park, Peak Galleria, ATL, Sha Tin Racecourse, Happy Valley Racecourse and Airport Departures Hall McDonald's restaurants). Membership card may not be used at McDonald's restaurants outside of Hong Kong. The list of restaurants is subject to change without prior notice.
McDonald's reserves the right to cancel and/or postpone any activities or events in case of severe or unexpected weather conditions, typhoons or other uncontrollable circumstances. Other terms and conditions apply to activities and events.
Subject to your agreement and consent to the Privacy Policy (Collection and Use of Personal Data) of MHK Restaurants Limited ("McDonald's")("Privacy Policy''), McDonald's and its authorized suppliers reserves the right to use the likeness of any participant and his/her family in a photograph or other image during events and activities organized by McDonald's in publicity material including posting on the website of McDonald's and McDonald's Family Magazine, without any further notice and the member, through acceptance of these terms and conditions and the Privacy Policy permits McDonald's to use any such material in which his/her likeness appears as afore-mentioned and agrees to waive any right of inspection or approval associated thereto.
McDonald's is not the supplier or manufacturer of the coupons, vouchers, merchandise, gifts, products, promotions and services supplied by our business partners under this membership and, to the extent permitted by law, will not accept any liability in relation thereto.
Privileges, offers and entitlements for members may vary for different days and different times of a day ; please refer to separate announcement and notification of McDonald's.
Each receipt (regardless of amount above minimum amount requirement) is entitled to enjoy food offer only once.
McDonald's reserves the right to change the terms and conditions herein from time to time upon notice posted on the website of McDonald's.
In the event of disputes arising out of the use of the membership card or regarding these terms and conditions, McDonald's reserves the right of final decision.
In the event of any inconsistency between the English and the Chinese version, for all purposes, the English version shall prevail.
Unless stated otherwise, each offer can be used once only, the offer will be remove from the McDonald's Mobile Application's Offer List after the transaction is completed.
Every Coupon has its valid period. Please note and use the coupon before expire.
If this offer is selected as "Not Interested" in the McDonald's Mobile Application's Offer List, the offer will be removed and cannot be granted again.
Membership benefits or offer cannot be used for any McDonald's® Parties, Theme Parties, School Catering Service and McDelivery®. This offer cannot be used in conjunction with offers from Tasty Card, Senior Citizen Card, Staff Privilege Card, McCafe® Drink Voucher, or any other discounts, special or promotional offer.
Food and drink item availability may vary at individual restaurants and while stock lasts.
By successful registration of the membership, you are deemed to have agreed to the terms and conditions of the McDonald's Family Club Digital Membership stated above.
McDonald's Family club 
Physical
Membership
Terms and Conditions
By successful registration of the membership, you are deemed to have the terms and conditions of the McDonald's Family Club Digital Membership stated above and of the Physical Membership herein. 

 

Membership card is invalid if altered, defaced or damaged. Altered, defaced, damaged, lost or stolen membership card will not be replaced. Any replacement card will require the submission of a new application and payment of a new membership fee.

 

McDonald's Family club physical members must present valid membership card during transaction to enjoy membership benefits. 

 

McDonald's will not be responsible for any loss or damage incurred by member in the event of loss or stolen membership card.

 
I hereby further acknowledge that the terms of the Privacy Policy, which I have read and understood, are incorporated into and made part of these terms and conditions. I understand that all personal data submitted by me under this application is being provided on a voluntary basis and I consent to the collection and use of the personal data submitted in accordance with the Privacy Policy that accompanies this application.